Starting in 1996 as a start-up project with two committed stagehands, it has step by step developed into a significant, medium-sized company in the event business.
JAPO Konzert- und Veranstaltungs GmbH has gained a solid and faithful customer base during the last years. Thus, many renowned concert promoters, event agencies as well as industry and building companies trust in our services. We arrange complete music festivals and are in charge of more than 1,000 events a year.
The development from a small GbR (partnership under the Civil Code) to a medium-sized GmbH (Ltd.) has been a continuous process in an always changing market: in 2001, JAPO GmbH opened its first big warehouse.
In 2003, the carpentry for the professional case manufacturing followed. Since 2004, JAPO has had a site in the trade fair city of Leipzig; and in 2011 Robert Jacob and Gert Portsmann opened its site in the capital Berlin.
Almost unnoticed, many members of the JAPO staff have acquired important qualifications. The expertise and partly long experience of the more than 120 members of staff are important factors our clients of JAPO Konzert- und Veranstaltungs GmbH daily benefit from.
Phone: +49 (0)371 520 41-15
Fax: +49 (0)371 520 41-10
Phone: +49 (0)371 520 41-18
Fax: +49 (0)371 520 41-10
Phone: +49 (0)371 520 41-23
Fax: +49 (0)371 520 41-10
Phone: +49 (0)371 367 58-48
Fax: +49 (0)371 355 28-20
Phone: +49 (0)371 367 59-86
Fax: +49 (0)371 355 28-20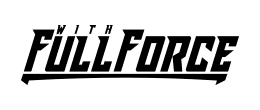 Since 1999
complete production / barrier fencing systems /
rental furniture / remopla / staff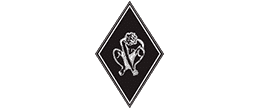 Since 2001
complete production / barrier fencing systems / rental furniture / remopla / stage / staff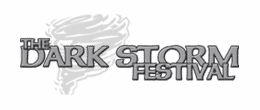 Since 1997
complete production / barrier fencing systems /
rental furniture / staff
Since 2015
complete production / barrier fencing systems / rental furniture / remopla / stage / staff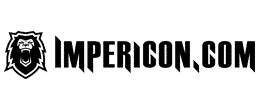 Since 2012
complete production / barrier fencing systems / rental furniture / remopla / stage / staff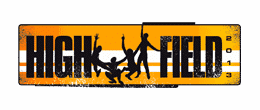 Since 1998
complete barrier fencing systems / remopla / dressing room equipment / staff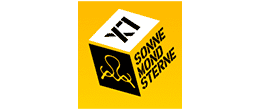 Since 1997
complete barrier fencing systems / remopla / dressing room equipment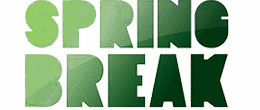 Since 2008
complete barrier fencing systems / remopla / dressing room equipment
A
Adventskonzert | Dresden

Alle singen Kaiser | Leipzig

AnnenMayKantereit | Erfurt, Leipzig

AOK Firmenlauf | Potsdam

B
Ben Zucker | Erfurt

Bones MC & RAF Camora | Leipzig

Bosse | Erfurt

C
Clueso | Erfurt
D
David Garrett | Chemnitz
E
Endless Summer Festival | Torgau
F
Fashion Week Berlin 2019 | Berlin

Firmenlauf | Leipzig

Florence + the Machine | Berlin

Full Force 2019 | Ferropolis

G
Geroge Ezra | Leipzig
H
Herbert Grönemeyer | Erfurt, Dresden

Hessentag 2019 | Bad Hersfeld

Highfield Festival | Großpösna

HYTE NYE | Berlin

I
Impericon Festival | Leipzig
K
Karnevalsumzug | Erfurt

Kelly Family | Chemnitz

Kosmonaut Festival | Chemnitz

L
LAC Hallenmeeting | Chemnitz

Leipzig Marathon | Leipzig

Leipziger Buchmesse | Leipzig

Let´s Dance | München

Lichtfest | Leipzig

Lollapalooza | Berlin

M
Manowar | Berlin

Mark Forster | Leipzig, Schwarzenberg

MDR Osterfeuer | Zeulenroda

Modeselektor | Berlin

Moto GP | Sachsenring

O
Oktoberfest | Leipzig
P
Parkway Drive | Leipzig

Pink | Hamburg

R
Rammstein | Dresden, Rostock

Revolverheld | Leipzig

Rock um zu helfen | Freiberg

S
Schlagerchampions | Berlin

Schlagernacht des Jahres | Dresden

Southside Festival | Neuhausen ob Eck

Sputnik Sprink Break | Pouch

T
The Boss Hoss | Leipzig
U
Udo Lindenberg | Leipzig
V
Vollbeat | Leipzig
W
Wave-Gotik-Treffen | Leipzig

Weihnachtssingen | Chemnitz

Welcome 2019 | Berlin

Wincent Weiss | Leipzig

Y
Yoko Ono "Peace is Power" | Leipzig
1, 2, 3, …
30 Jahre Mauerfall | Berlin

90er Super Show | Berlin
A
Am Kopp | Chemnitz

Amphi Festival | Köln

Andreas Gabalier | Berlin

And One | Berlin

Auerworld Festival | Auerstedt

B
Bergfunk Open Air | Königs Wusterhausen

Berlin Fashion Week | Berlin

Bon Iver | Berlin

Bryan Adams | Leipzig

BuchmesseLeipzig | Leipzig

Bürgerdialog | Jena

Burg Herzberg Festival | Breitenbach

C
Casper | Erfurt

Chris de Burgh | Zwickau

Christmas Garden | Berlin and Dresden

Classic Open Air | Berlin

Clueso | Erfurt

Cro | Leipzig

D
Das große Adventskonzert | Dresden

Depeche Mode | Berlin

The Antwoord | Berlin

Die Prinzen | Berlin

Die Toten Hosen | Dresden

Dieter Thomas Kuhn | Dresden

Disney on Ice | Berlin

E

Endless Summer Festival | Torgau

F

FC Carl Zeiss Jena vs. Hallescher FC | Jena

Festival der Riesendrachen 2018 | Berlin

Firmenlauf | Leipzig, Chemnitz

G

Glow Beauty Convention | Dortmund, Berlin

Guns N'Roses | Leipzig

H
Harry Potter™: The Exhibition | Potsdam

Heavy 24 | Chemnitz

Helene Beach Festival | Frankfurt (Oder)

Helene Fischer | Stadion Tour 2018

Highfield Festival | Großpösna

HYTE NYE | Berlin

I

ILA | Berlin

Impericon Festival | Leipzig

In Extremo | Wittenberg

K
Kaisermania | Dresden

Karneval 2018 | Erfurt

Kelly Family | Riesa

Klassic Air Leben | Leipzig

Kosmonaut Festival | Chemnitz

Kraftklub | Magdeburg, Dresden

Kraftwerk | Dresden

Krämerbrückenfest 2018 | Erfurt

L
Leipziger Opernball | Leipzig

Leserdebatte mit Angela Merkel | Chemnitz

Lichtfest Leipzig | Leipzig

Lisa Stansfield | Berlin

Lollapalooza | Berlin

M
Mario Barth | Zwickau

Materia | Chemnitz, Dresden

Max Raabe & Palast Orchester | Zwickau

MELT! | Ferropolis

Mercedes Benz Fashion Week | Berlin

Michael Patrik Kelly | Rostock

Modenächte | Chemnitz

Moto GP | Sachsenring

P
Party.San Metal Open Air | Obermehler

Pearl Jam | Berlin

Peter Maffay | Leipzig, Chemnitz, Erfurt

Q

Queens of the Stone Age | Dresden

R
Rea Garvey | Erfurt

Ringo Starr | Zwickau

Rock am Kopp | Chemnitz

Rocklegenden | Ralswiek

Rock um zu Helfen | Freiberg

Roland Kaiser | Chemnitz

S
Sachsenbeach | Leipzig

Santiano | Tour

Savas + Sido | Leipzig

Schlagerboom | Dortmund

Schlagerchampions | Berlin

Schlössernacht | Potsdam

Scooter /strong> | Dresden

Stars for free | Madgeburg, Dresden

Sommer 2018 | Binz

Sonne Mond Sterne | Saalburg

SPLASH! | Ferropolis

Sputnik Sprink Break | Pouch

Stadtwerkefest | Potsdam

Stahlzeit | Chemnitz

Straßenschlacht | Limbach-Oberfrohna

Sunrise Avenue | Dresden

T
Tag der Bundeswehr 2018 | Holzdorf

Tag der Deutschen Einheit | Berlin

Tage der Industriekultur | Chemnitz

Tag der offenen Baustelle 2018 | Berlin

Tag der offenen Tür im Bundeskanzleramt, Presseamt, BMBF | Berlin

Tag der offenen Tür beim Bundespräsidenten | Berlin

Tag der Sachsen | Torgau

The Kelly Family | Dresden

Th!nk Festival | Leipzig

Tough Mudder | Hermannsburg, Hamburg, Lausitzring, Wassertrüdingen

U
Ufo361 | Leipzig

US Car Convention | Dresden

V

VNV Nation | Chemnitz

W
Wanderlust Tour | europaweit

Welcome 2019 | Berlin

Westernhagen unplugged | Rostock

Wincent Weiss | Erfurt

With Full Force | Ferropolis

Wooosn | Chemnitz

1, 2, 3, …
#wirsindmehr | Chemnitz

20. Klassik-Nacht | Rostock

21. SPORT Chemmy | Chemnitz

30 Seconds to Mars | Berlin

40. Christopher Street Day | Berlin
A

Abschlussfest Volksbühne | Berlin

Amon Amarth | Erfurt

A-Rock Night | Rastatt

B

Bachfest | Leipzig

Beginner | Dresden

Berlin Marathon | Berlin

Berliner Hoffest | Berlin

Bread&Butter | Berlin

Buchmesse | Leipzig

C

Casper | Leipzig, Berlin

Cisco Live! | Berlin

Classic Picknick | Dresden

Clueso | Dresden

D

Das große Schlagerfest | 2017 Tour

Depeche Mode | Leipzig

DFB-Pokal Chemnitzer FC – FC Bayern Munich | Chemnitz

Die Fantastischen Vier | Leipzig

Die Toten Hosen | Chemnitz, Erfurt, Leipzig

Disney on Ice | Leipzig, Berlin

DJ Bobo | Dresden

E

ECHO | Berlin

Endless Summer | Torgau

Enrique Iglesias | Berlin

Erfurter Karnevalsumzug | Erfurt

F

Festival der Riesendrachen | Berlin

Festwochenende Reformationsjubiläum | Wittenberg

Firmenlauf | Potsdam, Leipzig, Chemnitz

Fritz Kalkbrenner | Erfurt

H

Heavy24 | Chemnitz

Helene Fischer | Leipzig

Hessentag 2017 | Rüsselsheim

I
Impericon Festival | Leipzig
J

Jahreshauptversammlung FC Schalke | Gelsenkirchen

James Blunt | Erfurt

K

Kings of Xtreme | Dresden

Kirchentag 2017 | Leipzig, Berlin

KKH-Allianz-Lauf | Chemnitz

Klassik Nacht | Rostock

Kontra K | Dresden, Erfurt

Korn | Berlin

Kosmonaut Festival | Chemnitz

Kraftklub | Leipzig

L
Lollapalooza 2017 | Berlin
M

Manowar | Erfurt

Mark Forster | Leipzig, Rostock

Marteria | Dresden

Modenächte | Chemnitz

Moto GP | Sachsenring

N

New Music Award | Berlin

Night of the Jumps | Hamburg, Basel

P

P!nk | Berlin

Philip Poisel | Dresden

Potsdamer Schlössernacht | Potsdam

R

Robbie Williams | Dresden

Rock am Kopp | Chemnitz

Rock zum Helfen | Freiberg

Roland Kaiser "Kaisermania" | Dresden

S

Sarah Connor | Leipzig

Schlagerboom 2017 | Dortmund

Schlagercountdown | Oldenburg

SDP | Berlin

SEEK 2017 | Berlin

Silbermond | Dresden

Sommerfest des Bundespräsidenten | Berlin

Spätival 2017 | Berlin

Staatsoper für alle | Berlin

Stars for free | Magdeburg, Leipzig

T

Tag der deutschen Einheit | Mainz

Tag der offenen Baustelle | Berlin

Tag der offenen Tür der Bundesregierung | Berlin

The XX | Berlin

Tim Bendzko | Berlin

Tough Mudder | Herdringen, Lausitzring, Wassertrüdingen

U
Udo Lindenberg Live 2017 | Schwerin, Chemnitz, Riesa, Erfurt, Leipzig
V
Volksbühne auf Tempelhof | Berlin
W

Weihnachtssingen Kreuzchor | Dresden

Weltausstellung Wittenberg 2017 | Wittenberg

1, 2, 3

100 Jahre Viessmann | Berlin

19. Internationales Erdgas-Hallenmeeting | Chemnitz

20. SPORT Chemmy | Chemnitz